I soent a day at the Boardwalk. They are calling themselves "The original surf city." I hardly think so. As I have mentioned in a past post, Huntington Beach is the Original Surf City. Just one of my rants...
It was quite overcast and cold in the morning. I didn't know if I would make it to the beach.
Turns out the sun came through and it did warm up.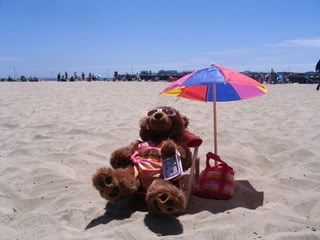 Listening to some beach tunes on my MP3 player.