Technically I am already west. Maybe a better song title would be "Going to Surf City." (And yes, Huntington Beach is Surf City, not Santa Cruz as they are so desperately trying to claim, but I digress...)
Today is the start of my vacation. I will be driving to Southern California for my ten day long vacation there. The Disneyland Resort will be the main attraction, though I may check out another place or two. I'm geared up for the long drive.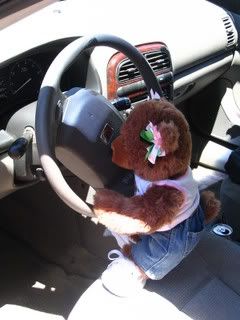 I'm a rarin' to go. I just wish the Country Bear Jamboree were still there. I miss my bear friends.