I'm checked into the hotel and am taking this first day to relax. The drive went very fast. I only stopped twice for Starbucks. It took six hours to get here which doesn't seem like enough time. Maybe when I was a cub it felt like it took so much longer.
I am chillin' by the pool, taking the day to recover from the long drive and unpacking the car, setting up my room and trying to get to sleep from being wound-up.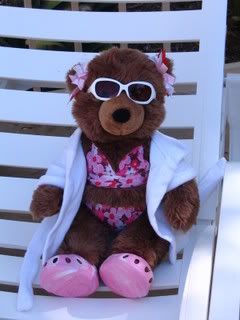 Tomorrow I go to Disneyland. I am really looking forward to seeing Captain Jack! Time to get out of the pool and into the room to get ready for my big day.