Today I got to visit Critter Country where there were many bears and other friendly forest creatures.
Inside the Pooh store was a hidden Hunny pot. While taking a taste I "accidentally" fell in. Yummy!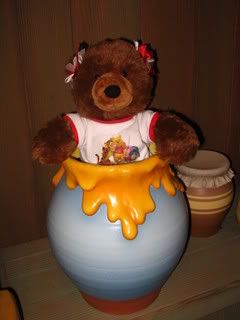 Outside of the store I found a great treasure: mounds of hunny! Oh my goodness, I had to roll out of there.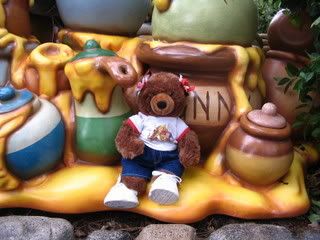 Winnie the Pooh has hunny stashed all over Critter Country. And believe me, I found all of it!
As if eating all the hunny wasn't enough, I went to the Tiki Bar outside of the Enchanted Tiki Room and had a Dole Pineapple Float. It is made of whipped pineapple and pineapple juice with a cherry and a paper umbrella. Oh, it is so good!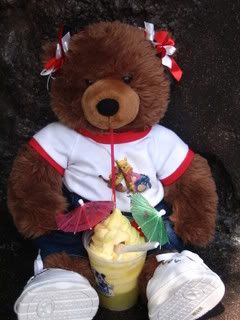 After all that hunny I needed a good night's sleep. After all I would be spending the next day doing it all over again!