On the last night in Disneyland I decided to watch the fireworks from Main Street. I was lucky enough to get a seat on a bench at the train station. I didn't get all the effects of the Castle and being in the hub, but at least the music was loud.
While I waited for the show I munched on some popcorn... a favorite of Disneyland guests.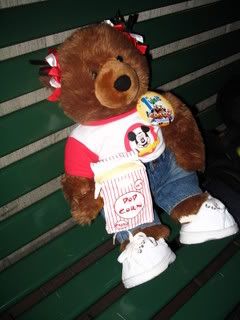 A cold soda helped to wash away the salty taste from the popcorn.