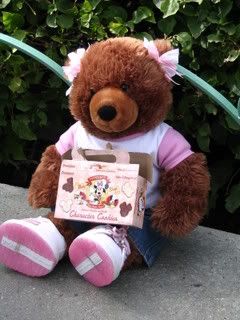 I had to wait for my family to get everything they needed to enter the Park. I sat outside the entrance and had some Mickey cookies. They are yummy!
°O° °O° °O°
I went on it's a small world. Outside is a topiary in the shape of a bear. It might be a grizzly! I was excited to see it. Inside the ride there were more bears.
ToonTown is another fun place to be. Goofy's house is a lot of fun. There is a playground just outside that looks like his garden has grown out of control. His garden hose is leaking and kids like to play in the water.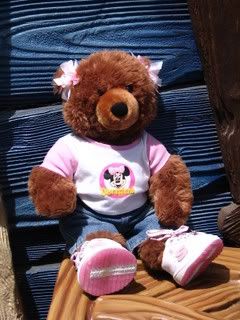 This giant chair sure makes me feel small. It's not very comfortable, either, but I guess it's fine for a Toon.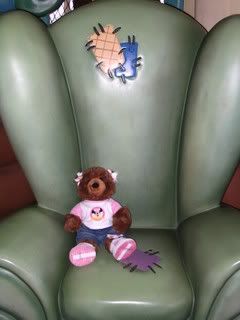 Here is an interactive piano in Goofy's house.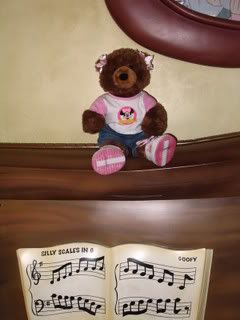 This is one of Goofy's overgrown vegetables. The pumpkin is already carved into a jack-o'lantern.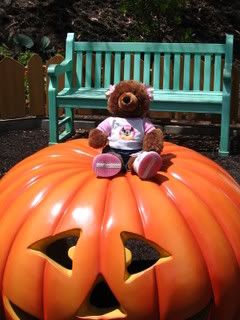 A small slide sits in his yard.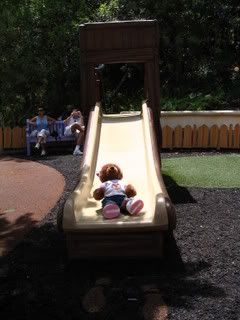 °O° °O° °O°
After some time in Disneyland I went over to California Adventure. I was interested in seeing the Redwood Creek area. I was attracted to the giant bear carved into the mountain at Grizzly River Run. I spent a lot of time exploring the Redwood Creek area and played in the Challenge Trail.
Here is a small grizzly cut out of stone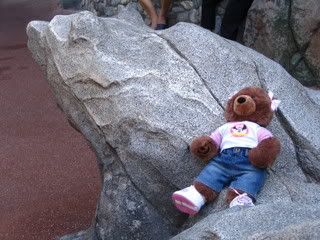 Hm... what does this say?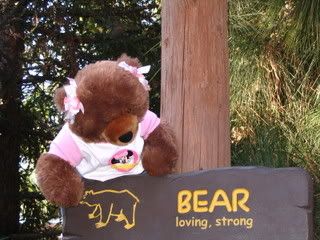 That's a pretty waterfall.